California 20 Hour Tax Preparer Continuing Education Course
This course will satisfy the required 20 hours of Continuing Education for California Tax Preparers, and will cover the required topics of ethics, federal updates, federal tax law, and California-specific tax law.
In our Ethics class, we'll cover terms that will be used when referencing ethics, ethical duties of tax preparers, unethical tax actions and their consequences, and what a sample code of professional responsibility for tax preparers looks like.
Our Federal Filing Requirements and Dates class will cover the basic guidelines and requirements for completing a compliant tax return. The topics start with the basics of preparing a tax return, who must file and different filing statuses, as well as what forms and electronic filing options are available, alternative filing deadlines and extensions, and refunds and penalties.
In our 10-hour class, we'll cover the federal tax topics of credits, adjustments to income, and schedules C, F, J and SE. Credits are offered for a number of different things, including dependent family members, work-related expenses, qualifying elderly or disabled persons, and more. We'll talk about who qualifies for these, and how to calculate them. Income adjustments that we will examine include contributions to retirement accounts, as well as penalties for early withdrawal and failing to take required distributions. We'll also discuss changes to the treatment of alimony funds, and who these changes apply to. Then, we'll move on to who should use Schedules C, F, J, and SE, and discuss some of the situations that they cover. 
Our final class will specifically address California tax law. We will start with an overview of the federal tax changes which will affect tax returns, and look at how California does or does not conform to them. 
Then, we'll move on the basic tax forms that taxpayers will use with most of their clients, Forms 540, 540EZ, 540NR and Schedule 540NR for adjustments to a part-year or nonresident return. After that we'll spend some time discussing the credits available to California taxpayers, including updates on credits which have been repealed or expired.
Military tax benefits will also be addressed. We'll cover the special tax treatment that service members domiciled in California may receive under the Military Spouses Residency Relief Act, The Military Family Tax Relief Act of 2003, Heroes Earnings Assistance and Relief Tax Act, and more.
After that, we'll turn to the estimated taxes that many self-employed and small businesses must pay. We'll discuss the topics on Form 540-ES, as well as options that exist for paying estimated taxes, such as annualizing income.
The next section of the course will cover real estate withholding and taxes. We'll look at Form 593, Real Estate Withholding, and 593-E, which is used to calculate the gain or loss on a real estate transaction. We'll also practice how to calculate capital gains and the determine the amount of gain that will be taxed.
Next, we'll move into the are a of tax-favored plans, such as IRAs, Roth IRAs, 401(k)s, and more. While the majority of these tax-favored plans are retirement-focused, we'll also cover some health and education plans that are eligible for favorable tax treatment. 
Then, we'll move into a discussion of the tax law surrounding a fascinating emerging market: cannabis. We'll discuss the taxes that apply to cultivators, manufacturers, distributors, and retailers of cannabis products, and we'll practice calculating them.
As we near the end of our course, we'll review some landmark cases in California tax law. These cases addressed complicated issues of residency, independent contracting versus employment, and taxes on out-of state businesses. Understanding these decisions is crucial to knowing how to advise clients in "borderline" situations.
We'll conclude the course by reviewing the Franchise Tax Board's list of top tax mistakes that are made, to help tax preparers be on the lookout for the most likely errors on client returns.
Show Course ID: 1
Course ID(s):

6258-CE-0005

Approved By:

CTEC
Instructor Bio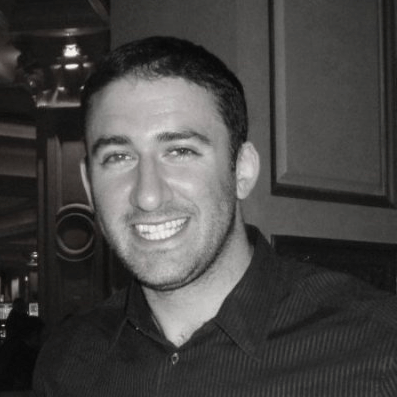 Jeremy Allen, CPA, was born and raised in Chicago, Illinois. He graduated with a Bachelor's of Science in Accounting from the University of Oregon Charles H. Lundquist College Of Business. He has been a licensed CPA in the state of Oregon since 2007. He specializes in Corporate Taxation and Planning. He enjoys working with start-up businesses, online businesses, and multi-state entities. He is an avid member of Crossfit Grants Pass. In his free time he enjoys traveling and camping with his family. Go Ducks!